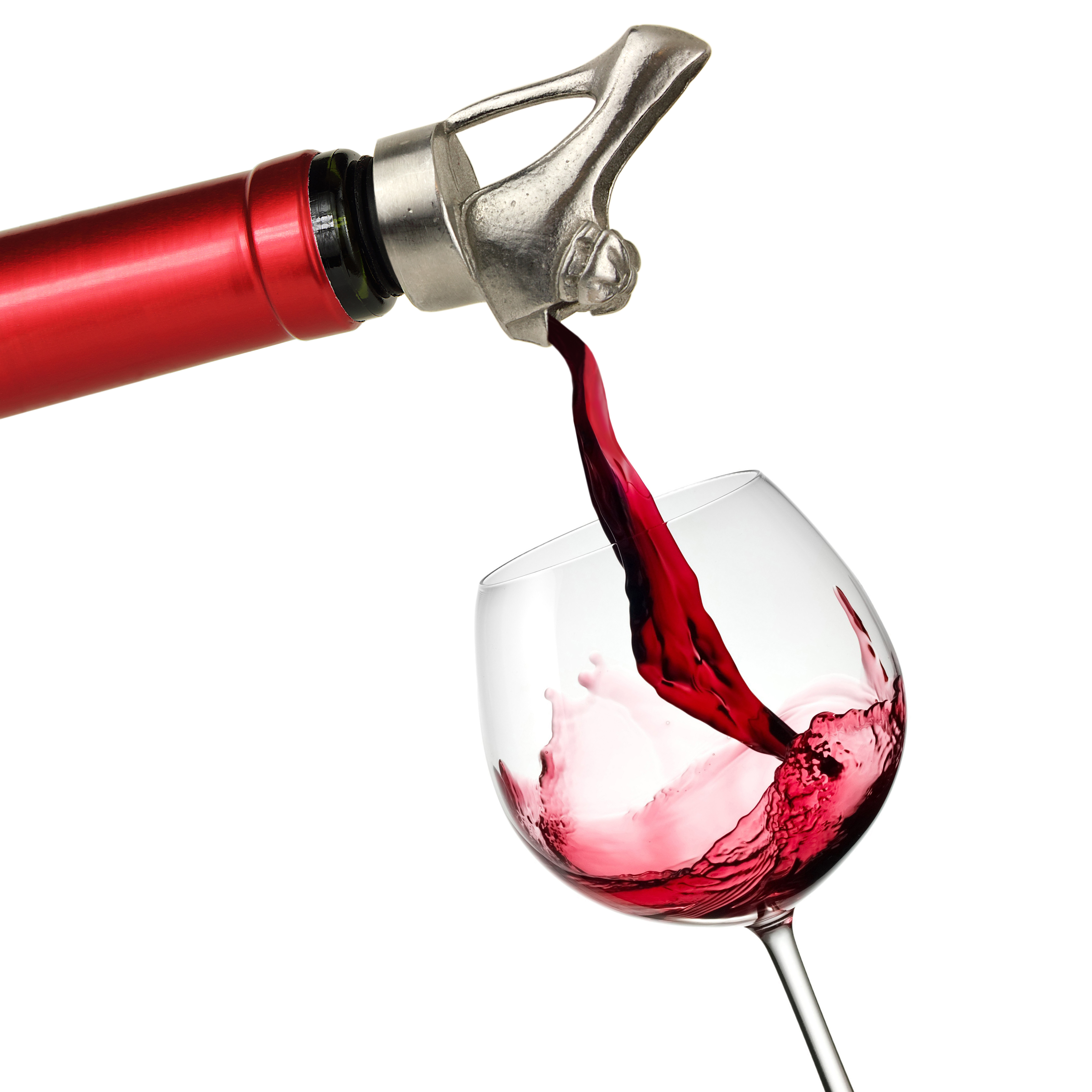 Exposing wine to air through aeration instantly allows it to breathe,  bringing out its full character as it enhances the wine's aroma, bouquet and flavor.
How it works: naturally-occurring sulfides, which can smell like sulphur, are found in wine.  Sulfites are added to wine to keep it from turning an undesirable color (think sliced avocados) but can smell like burnt matches.  Aerating wine triggers the evaporation of these undesirable compounds, allowing the aromatic and flavorful ones to come through.
There are different styles of wine aerators that will do the trick, but an all-in-one wine pourer/aerator that is fixed to the bottle makes the process much simpler.  Wine pourers that do the job of aeration, work by mixing in just the right amount of oxygen through their specially-designed air intake holes.  They work beautifully with either red or white wines.
Stainless steel wine aerators are much more durable than those made with plastic or glass, which can easily break.  Aerators with lifestyle-themes such as a shamrock, golf club head, stiletto heels, etc., or adorable animal shapes are not only effective, but also add pleasure and fun to typically boring wine pouring and aeration.  All of this makes them great presents for wine lovers, and for those that are hard-to-buy for on those holiday gift-giving lists.